OUR EXCLUSIVE MANUFACTURERS
INCLASS based in Alicante, Spain, is a manufacturer of seating and tables for commercial interiors. Collections include well priced modular lounge seating and benches, and fresh new guest and lounge chairs designed by European superstars such as Simon Pengelly and Christophe Pillet.
---
ACTIU is the largest furniture manufacturer in Spain producing office and transit seating, workstations, tables, library shelving and auditorium seating.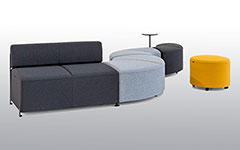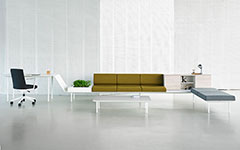 ---

BILLIANI has been in production since 1911. It manufactures sensibly priced chairs and stools in wood intended primarily for the hospitality industry.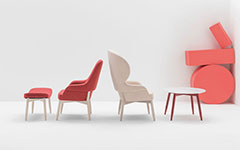 ---
SOURCE SEATING is our sole US manufacturer of task chairs, stackers and lounge pieces incorporating good design and quality offered at project sensible prices.
---

CAPDELL is the second largest factory for chairs and lounge furniture in Spain. It has totally rebranded itself with fresh new products designed by young Spanish designers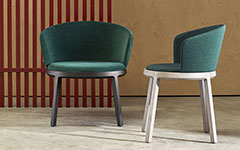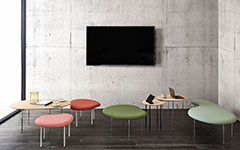 ---

EXPORMIM is a Spanish based company present in more than 40 countries around the world. The various product lines include outdoor seating and tables made of aluminum, synthetic fibers combined with upholstery covering and solid wood indoor furniture. In addition, Expormim produces beautifully designed and handmade rattan seating products.
---

KENDO Established in 2020, based in Valencia, Spain, Kendo is a manufacturing company dedicated to making high quality designer furniture. Known for their Occasional, Coffee and Side Tables, Kendo partners with some of the best-known furniture designers in Europe to produce uniquely designed, meticulously detailed products.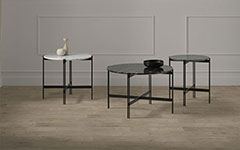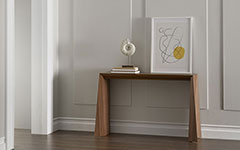 ---
SELECTED COLLECTIONS FROM OTHER MANUFACTURERS

FAST, Italy, produces aluminum chairs, tables and benches for outdoors. There is yet a cast aluminum design to surpass the Forest chair and stools.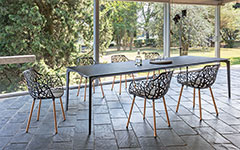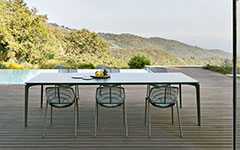 ---
TONON, established since 1928, produces wood and metal seating and tables. Currently, it offers the most comprehensive collection of chairs in integral foam with self skinning and healing properties. It is based on the same technology which is used in auto steering wheels.
---

PEDRALI is an Italian company producing contemporary furniture for public spaces, offices and homes. The collection of chairs, tables and accessories is the result of extensive research aimed to create industrial design products with original shapes made of plastic, metal, wood as well as upholstered.
---
ALTEK from Italy is Tusch's newest manufacturer. Currently the Airwave and outdoor Quizas collections are offered.
asdfasssssssssssasd teartewart eqrytqertaertgrt qrtqertrtert wertyerytertye eqrt y
---